Experience the perfect blend of style, convenience, and energy efficiency with Mighty automated roller shades. Elevate your lifestyle and transform your home into a more comfortable, efficient, and elegant living space today.
Elevate Your Home with Intelligent Elegance
Experience the future of window treatments with Mighty automated roller shades. These cutting-edge shades offer more than just light control; they bring convenience, energy efficiency, and style to your home.
With a touch or a voice command, you can effortlessly adjust your shades to create the perfect ambiance. Say goodbye to cords and hello to child and pet safety. Mighty shades are not just smart; they're also designed to enhance your interior decor. Elevate your home with Mighty, where technology meets elegance.
we strive to provide you with the best option in the automation of curtains, blinds, and awnings. We offer a wide variety of Tubular Motorization Systems, Traditional Curtain Systems, and Ripplefold Systems. The best innovation in our options allows you to connect your devices with Alexa, Google, Siri, and smart systems like Lutron, Crestron, Control 4, and more. Our services seamlessly integrate, offering a unique experience in assisting with your assembly process and your projects at every step.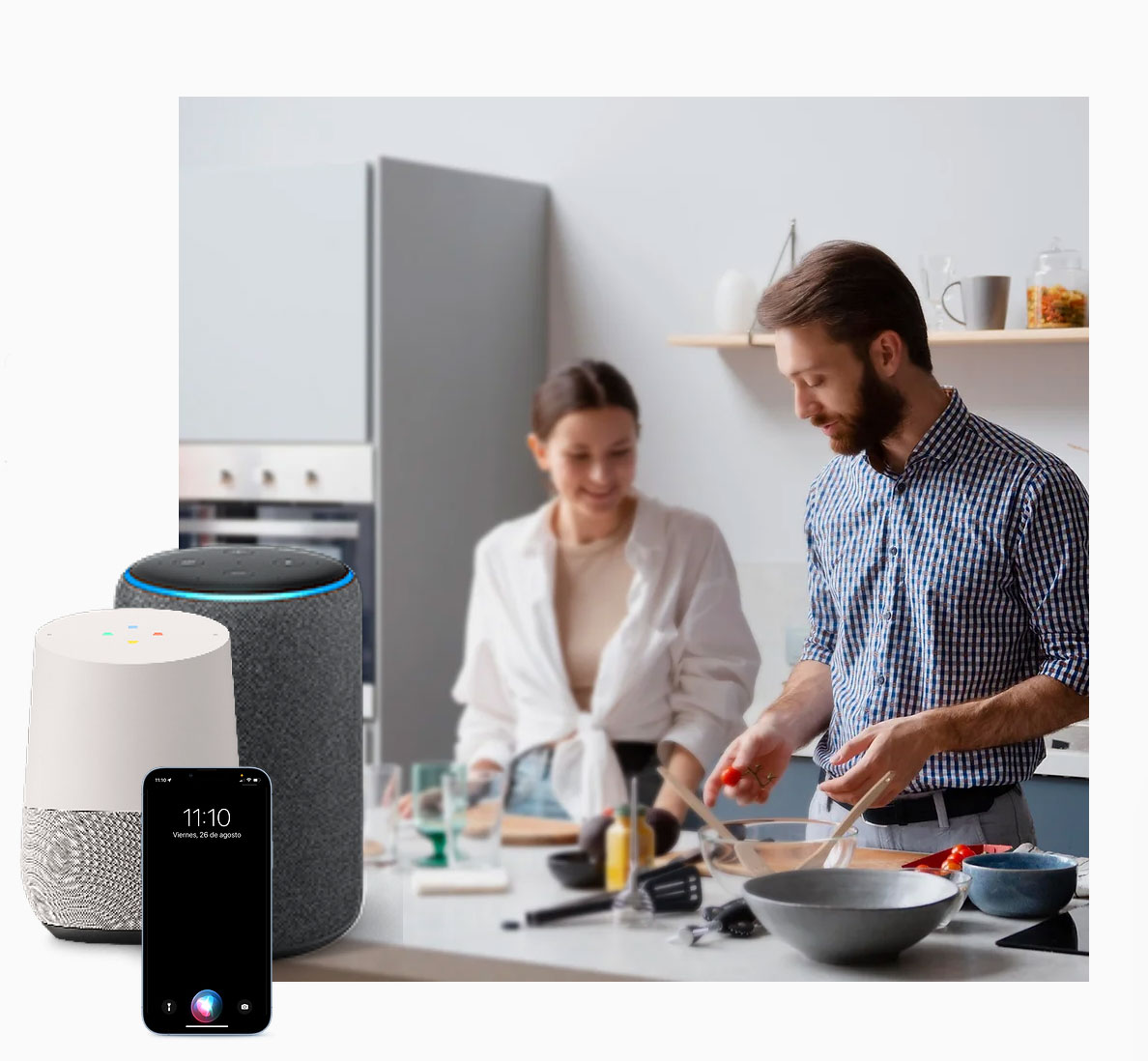 Compatibility with Voice Assistants
An exclusive motor in USA that allows you to connect directly without the need for any interface, simplifying your daily tasks by automating through scene programming and timers. It also features system integration through voice control.
5 Reasons to Automate Your Spaces